"I want to have a delicious and reasonable lunch in Gion, Kyoto."
"I want to eat delicious Obanzai in Gion, Kyoto."
"I want to have a delicious and reasonable lunch in Gion, Kyoto."
Please refer to it.
Restaurants in Gion have an image of being expensive, but "Mame-cco" is a very reasonable place to eat.
About"Mame-cco(豆cco)"
Mame-cco is a restaurant that serves Kyoto-style obanzai dishes.
This restaurant serves Kyoto-style obanzai cuisine and is run by a cheerful and affable mother all by herself.
The restaurant is small and cozy, with only six seats at the counter, which naturally encourages conversation with the customers next to you.
The mother has created an atmosphere where you can spend time in a natural and unpretentious way.
The mother's family used to run a tofu shop, so the tofu dishes are excellent.
Example of Mame-cco's menu
The obanzai platter is one of my regular menu items.
The contents of the obanzai are decided by the day.
One of my favorite things to do is to think about what I'm going to eat this week.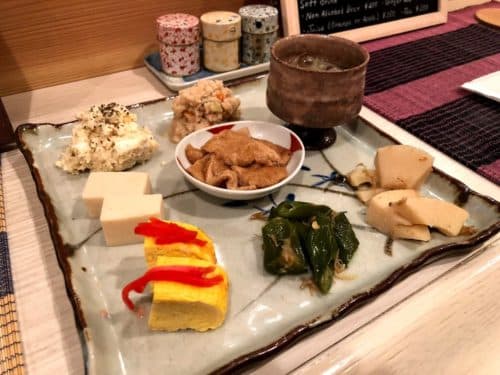 Assorted Obanzai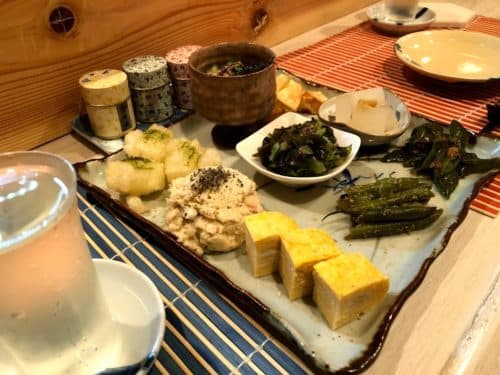 Assorted Obanzai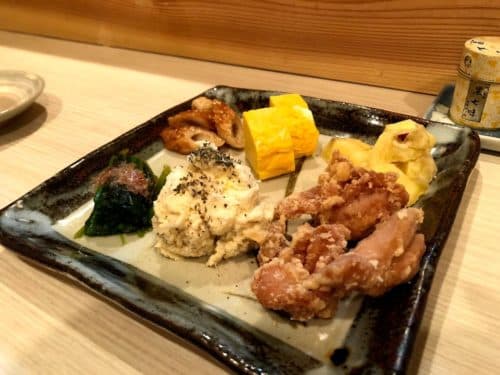 Assorted Obanzai
I always order the "okara salad" and "pumped-up yuba.
When I recommend this restaurant, there are two dishes that I always recommend.
They are okara salad and yuba.
The okara salad is an original menu invented by the mother of Mame-cco.
It always comes with the Obanzai platter, but I always order extra.
This healthy salad with the taste of okara is recommended for women.
I heard that some customers who liked the okara salad came all the way to the restaurant to ask for the recipe again.
The yuba is also highly recommended.
The freshly prepared warm yuba is so tasty that it flows through your mouth in no time at all.
The rich flavor of the yuba spreads in your mouth, stimulating your senses with taste, texture, and aroma.
These two dishes are a must try when dining at Mame-cco.
Access Information
The restaurant is located on the north side of Shijo Dori, near Yasaka Shrine, on a small street called "Gion Koji.
You will see a lantern with the name "Mame-cco" written on it.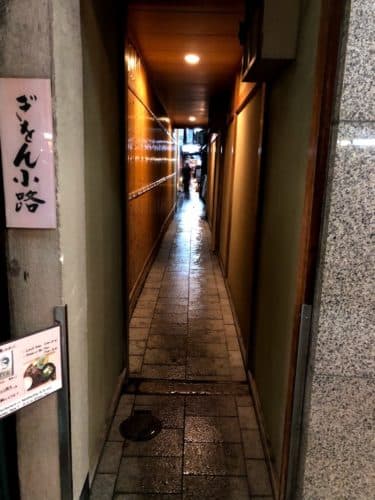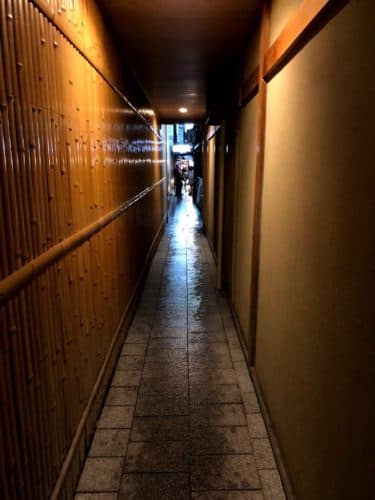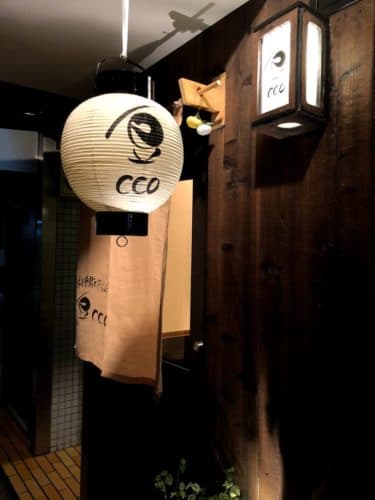 ---
Final words
Mame-cco is a reasonably priced restaurant in Gion, Kyoto, where you can enjoy both lunch and dinner without feeling self-conscious.
There are also many popular tourist spots such as Yasaka Shrine and Kenninji Temple in the vicinity, so why not visit them as well?
Thank you for reading to the end.