Kyoto seems to have many Thai food restaurants.
This year there were many opportunities to eat Thai cuisine.
Among them, I introduce my favorite Thai restaurant.
Thai restaurant "Baan Rimnam"
Baan Rimnam in the immediate vicinity of the canteen, which is difficult to reserve.
Baan rim nam is "Thai language" at the bank of the river. A Thai restaurant certified by the Thai government.
The entrance is like this. It seems to be guided to the second floor when it gets crowded.
The regular person here said that the second floor seat has a good view, so I would like to go to the second floor one day.
During the Kamogawa Ryo Floor, I also enjoy the floor. Certainly, I feel that it was limited course meal.
Menu of "Baan Rimnam"
There are so many menus that I do not know the image by name and explanation alone, so please order to Thai Master who came together.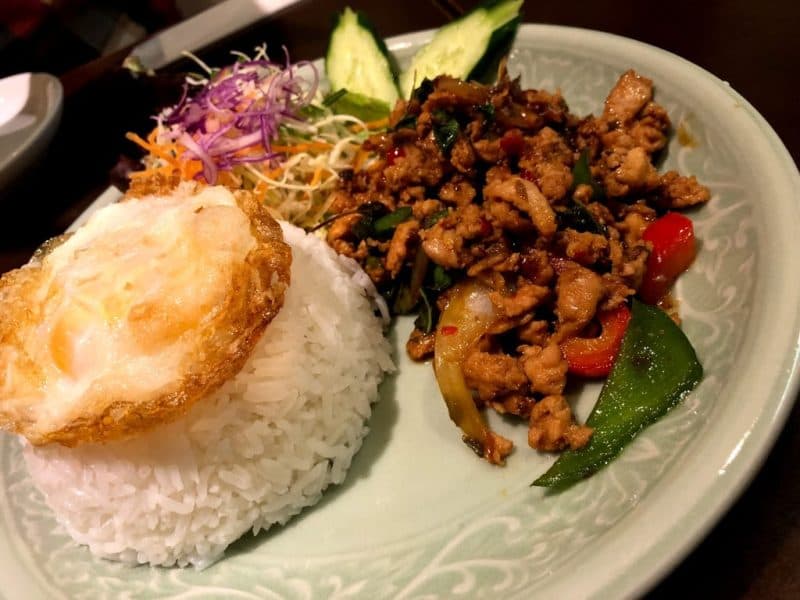 Everything is very tasty. The amount is just right.
Adjust to the taste of your choice with seasoning such as Nampura.
I heard that we are ordering materials directly from Thailand, so I wonder if you feel authentic Thai cuisine.
I am hungry.
Until the end Thank you for reading.