First snow was observed in Kyoto on December 9th.
Sure it was like the same date last year.
Cherry blossoms were also late by 10 days this year and the autumn leaves were also late, but the snow was perfect.
When it gets cold it makes me want to eat warm food.
How is "zenzai"(Japanese sweet bean soup) of teahouse Housen?
Japanese sweet "zenzai"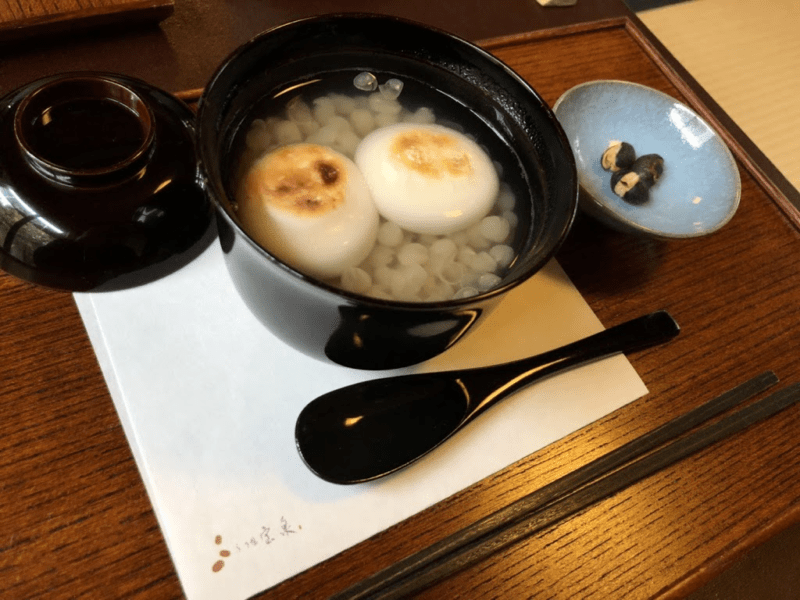 Here you can have a Tanba whitebean zenzai.
There is also "Tanba dainagon"(a large-grained variety of the adzuki bean) zenzai.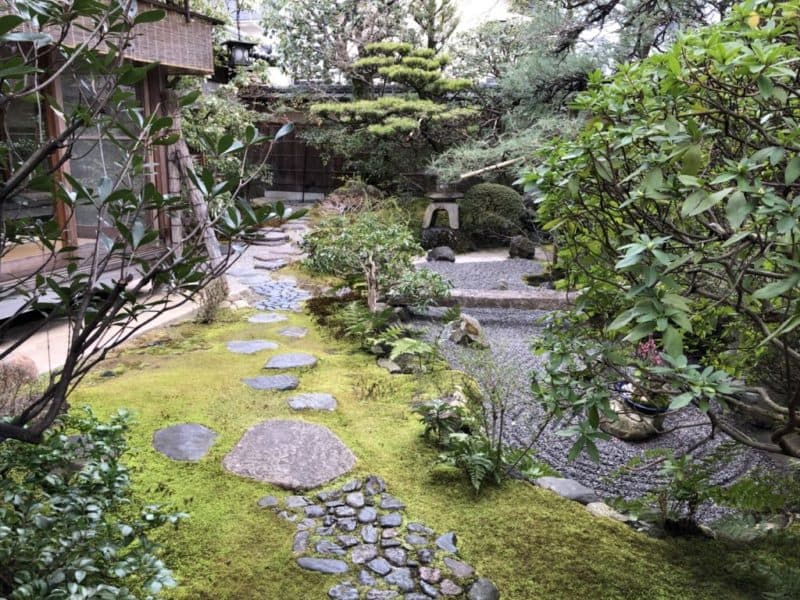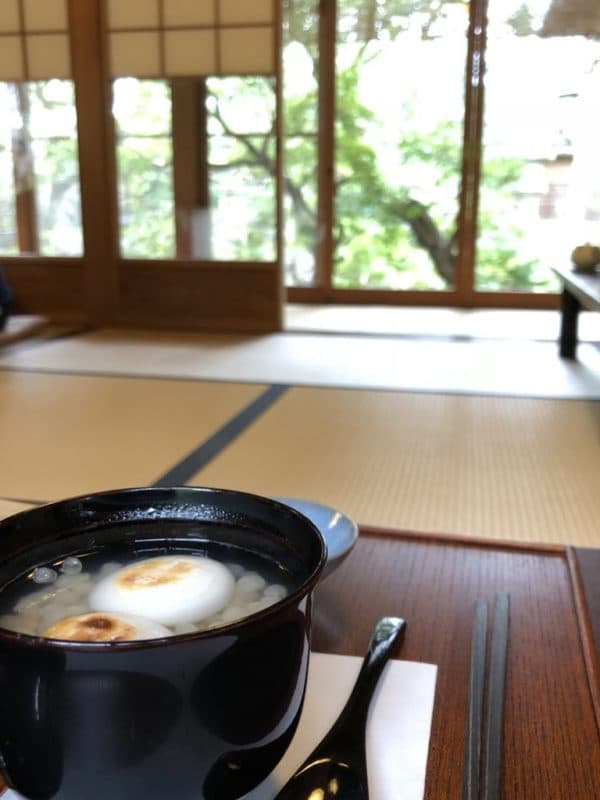 You can have a sweet taste in a warm room and have a garden while enjoying tea.
It will be quiet if you go north from Shimogamo shrine for a while.